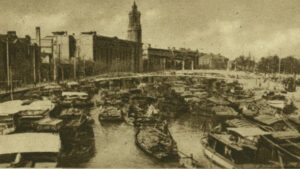 We have long been told that this will be the Chinese century, as the most populous nation in the world achieves economic dominance and as it extends its political influence across the globe. But that still emerging future will also be an extension of China's complex past, when other nations arrived on its shores with colonialism, capitalism, and once-distant cultures. On this episode,
Jonathan Kaufman
discusses his new book,
The Last Kings of Shanghai: The Rival Jewish Dynasties that Helped Create Modern China
. Professor Kaufman is a Pulitzer Prize-winning reporter and author, and Director of the Northeastern University School of Journalism.
Download The Last Kings of Shanghai