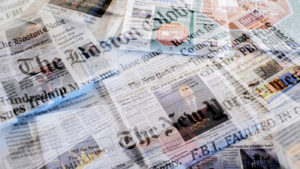 Newspapers used to an essential part of the daily lives of Americans, informing a shared consciousness of local, national and international events, shaping public opinion, and uncovering the worst abuses of the privileged and powerful. Consolidation in the industry and the rise of the internet sharply reduced the number, reach, and impact of those papers but professional journalism still plays a critical role in our society. We are joined by
Dan Kennedy
, a nationally known media commentator, professor at Northeastern University, and author of the recent book,
Return of the Moguls
.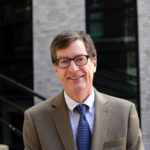 Dan Kennedy is an associate professor at 
Northeastern University
's 
School of Journalism
, specializing in digital media and alternative business models for news. Kennedy contributes media and political commentaries to 
WGBHNews.org
 and  
The Huffington Post
 and articles about media topics to the 
Nieman Journalism Lab
. From 2007-2011 he wrote a weekly online column for 
The Guardian
 and was a finalist for a 
Syracuse University Mirror Award
 in media commentary in both 2008 and 2009.
Purchase Dan Kennedy's new book, Return of the Moguls,
here
.
Episode image by Matthew Modoono, Northeastern University
Download Episode 17
Transcript of Episode 17